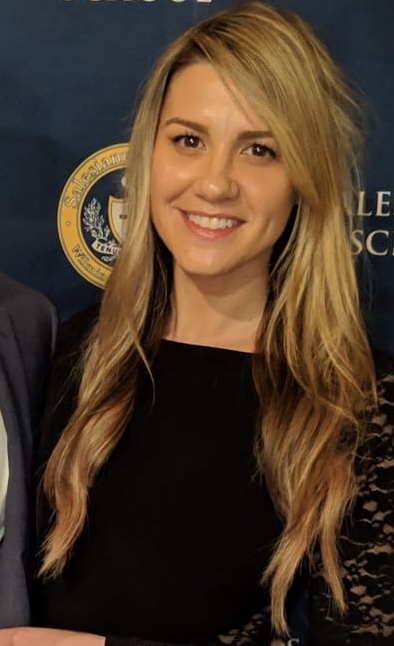 Allison J. Abessinio
Board of Director
Allison Abessinio is a Deputy Attorney General for the Delaware Department of Justice. She currently supervises the Community Engagement Unit, a unit that supports and uplifts communities statewide, and works to build trust between those communities and local law enforcement agencies. Prior to her time in the Community Engagement Unit, Allison served as an assistant supervisor in the City of Wilmington Felony Trial Unit. Since beginning her career with the Delaware Department of Justice in 2012, Allison has prosecuted a wide variety of cases ranging from traffic violations to homicides. Allison graduated from the University of Maryland, College Park with a bachelor's degree in English Literature and a Minor in Spanish Languages in 2008 before graduating from Widener University School of Law in 2011.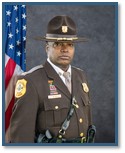 Major John Treadwell
Board of Director
Major Treadwell has been a member of the New Castle County Division of Police since June 1994.  He has served in the Patrol Division, Criminal Investigations Unit, as the Staff Executive Officer, a Patrol Squad Commander, Commander of the Professional Standards Unit, the Patrol Section and Canine Unit Commander, the Technology & Special Projects Commander, the Behavioral Health Unit Section Commander and is currently serving as the Operations Branch Commander.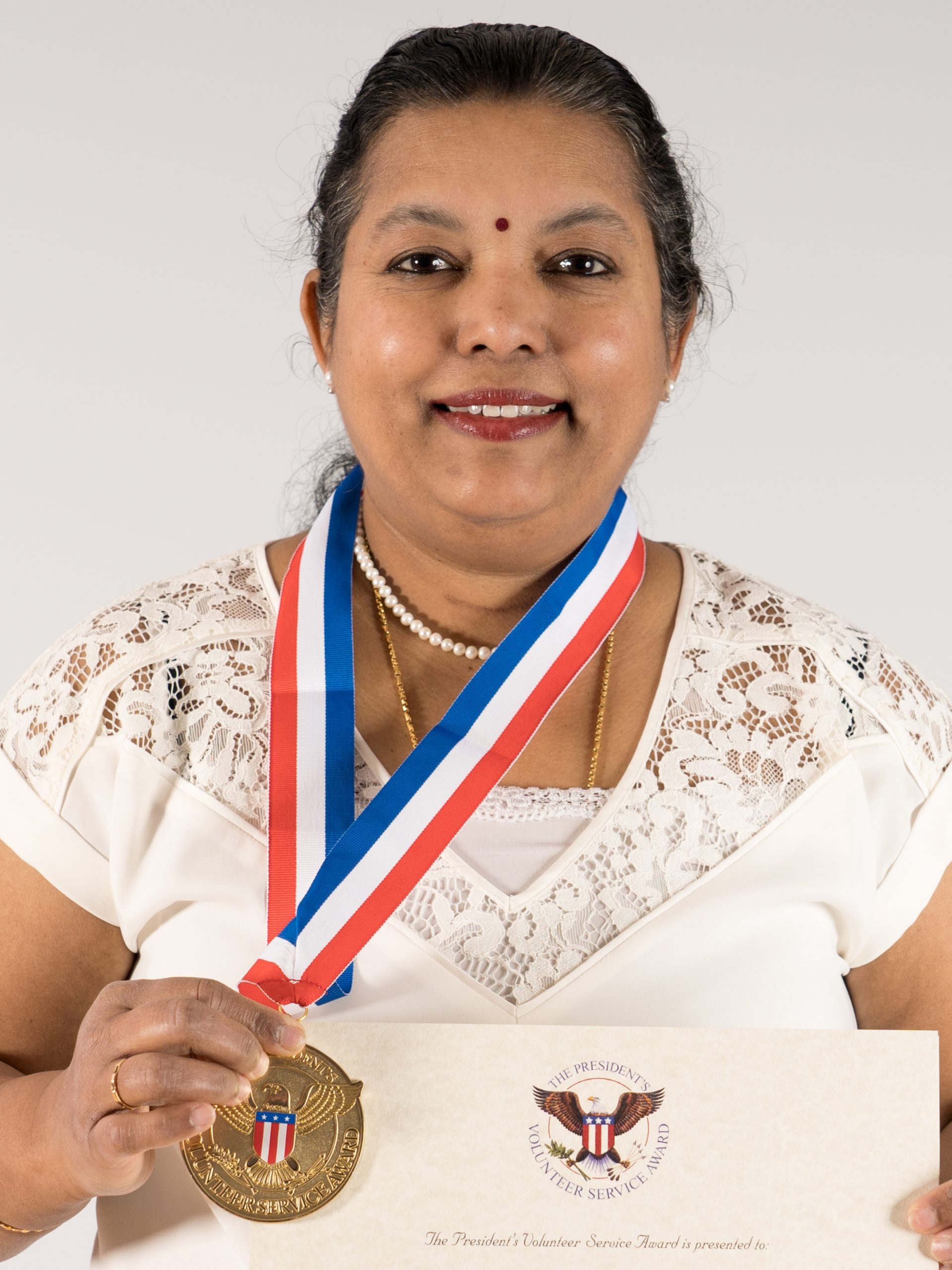 Veni Jayakumar
Board of Director
Veni is the founding Board member of Charity Crossing.  She received US President's Volunteer Service awards for the last 5 years(1 bronze, 1 silver, and 4 gold) awards.
She is a regular blood donor since 2002.  She donated blood 30 times to date.  She received a Gallon donor award from Delaware Governor in 2008 when reached a gallon. To date donated more than 4 Gallons of blood.
She has been working for the State of Delaware for the past 23 years. She received 20 years service award in 2019. Currently, she is an IT project leader at DHSS.
She serves as President of Sylvan Park Maintenance Corporation for the last 9 years where she lives in Delaware.
She served as a Tamil teacher for over 10 years with the Tamil Association of Greater Delaware Valley and taught children of all age groups and levels.
She is the regional coordinator for Tamil Virtual University since 2011 and conducts certificate exams every year. Tamil students from Delaware, Pennsylvania, and South Jersey benefit from this.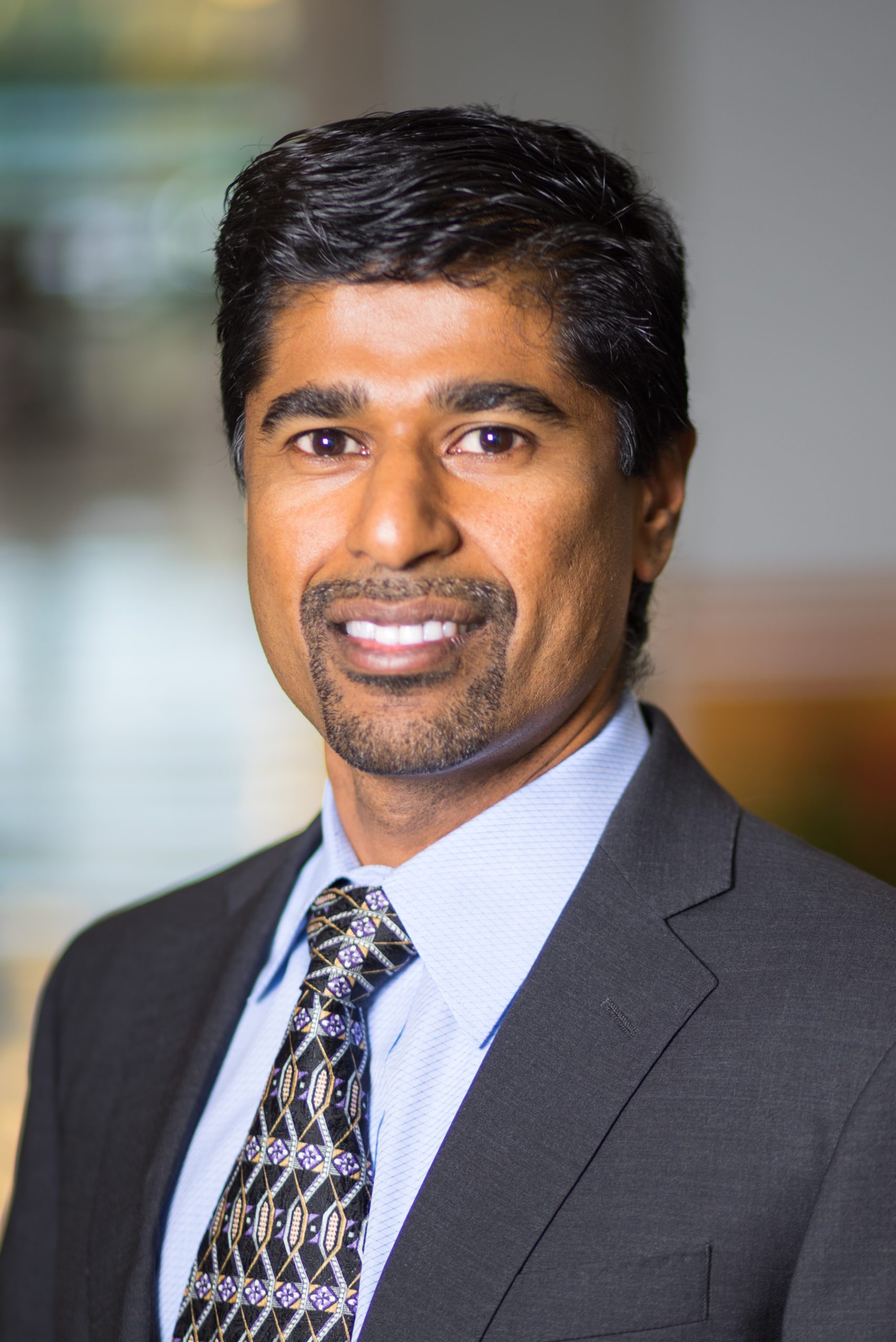 Bala Krishnaraj
Board of Director
Bala Krishnaraj is a seasoned executive and currently a Senior Vice President at Lincoln Financial.  He has lived in Chester County, PA for 15 years and is passionate about helping others and giving back to society.  Bala has actively donated, participated, organized, and led various corporate and non-corporate giving initiatives in New York CIty, Philadelphia, and Chester county.  At Lincoln Financial, he is the executive sponsor of the Asian American Business Resource Group.
Bala is a very talented musician and a professional flute player.  He has used his skills to raise money for a number of charitable causes, most recently to help people in Tamil Nadu, India who have lost their livelihoods due to COVID.  He also gives back by teaching the art to the next generation.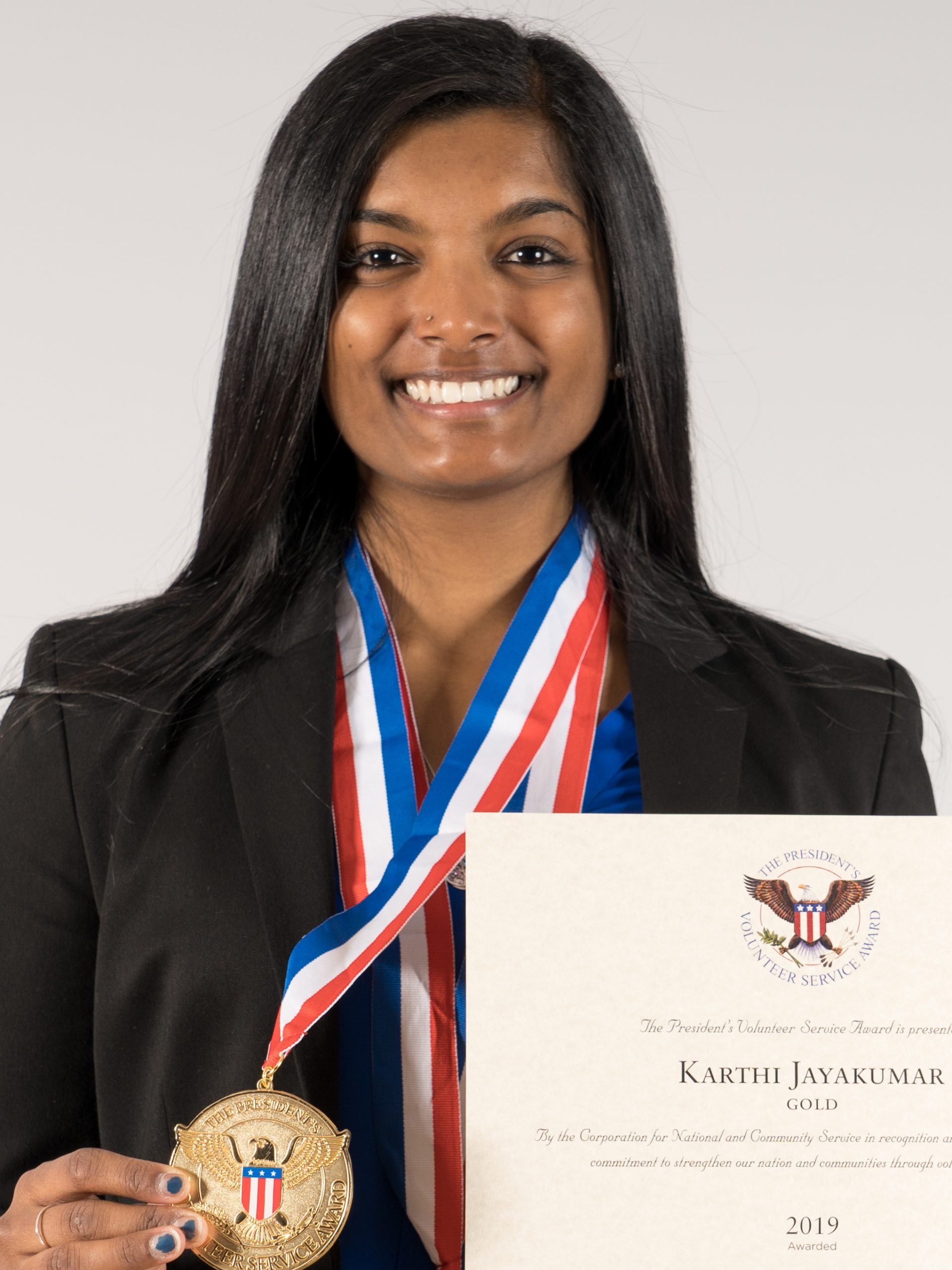 Karthi Jayakumar
Board of Director
Karthi Jayakumar is currently a second-year (OMS-II) Medical Student at Philadelphia College of Osteopathic Medicine. In her undergraduate years at the University of Delaware, Karthi attained a B.S. in Neuroscience, B.A. in Biology, and a Certificate in Business. Throughout the years she has volunteered with many organizations, such as Nemours AI DuPont Hospital for Children, Lori's Hands, and Charity Crossing. She founded a branch of Charity Crossing at the University of Delaware which she continues to mentor. She remains an active member of the community in Philadelphia and hopes to see the student organization at UD continue to flourish.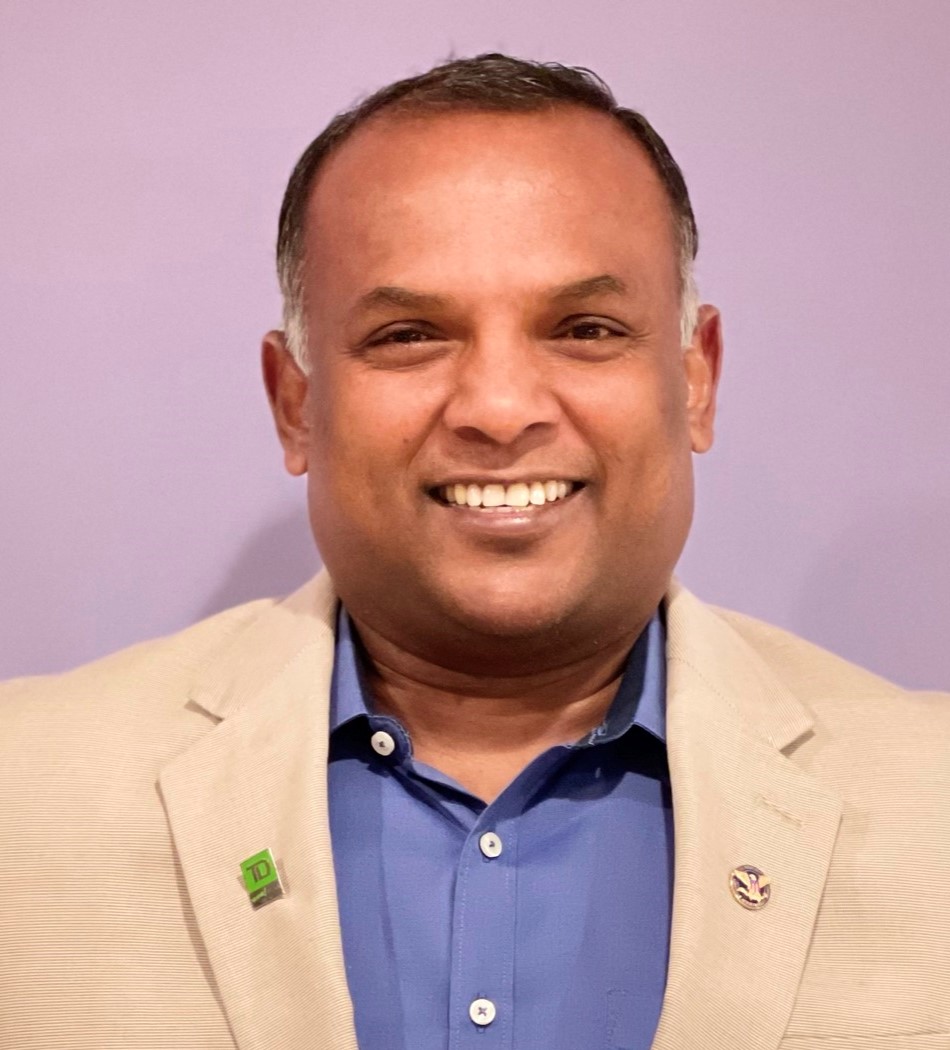 Jay Muthukamatchi
Founder and President
Jay is the founder and president of Charity Crossing Inc, a volunteer-run nonprofit based in Delaware, USA.  He is passionate about helping those in need as well as organizing many Mother-Nature-friendly initiatives. Since 2015, Jay has volunteered over 7,000 hours for which he received US President's Lifetime Achievement Award.  Jay was TD Bank's Quarterly WoW@ Star Community Volunteer Award winner for his tireless work supporting people both locally and internationally.  Jay thanks his mother for instilling the art of giving in him and his family and friends or their support.
Favorite Quotes:
Happiness is when what you think, what you say, and what you do are in harmony. – Mahatma Gandhi

I alone cannot change the world, but I can cast a stone across the water to create many ripples – Mother Teresa.
We cannot always build the future for our youth, but we can build our youth for the future. – Franklin D. Roosevelt.
He uses his project management, communication, and networking skills to promote volunteerism.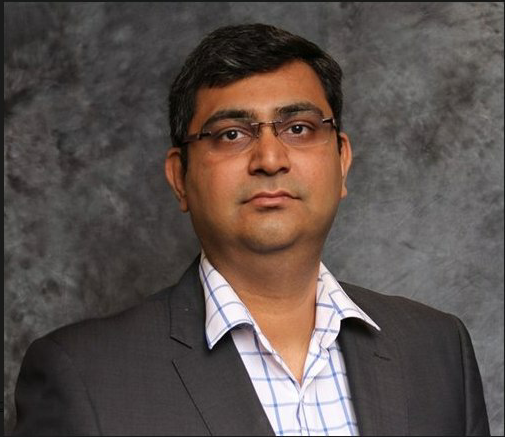 Mukul Sharma
Board of Director
Mukul Sharma is a Product Manager at JP Morgan Chase and moved to Delaware, US, in 2016 after living in the UK and India. He is passionate about helping improve the lives of underprivileged people. As a parent of two young boys, both of whom are youth volunteers, he is working diligently to instill values such as selflessness, responsibility, and gratitude among his children and youth volunteers within the community.
Mukul is a committed Charity Crossing volunteer. Beyond volunteering for the organization's day-to-day work, he utilizes his professional skills to drive impact by seeking grants for the organization on innovative initiatives. He is heavily engaged with Charity Crossing's communications team publishing the monthly newsletter and showcasing the value the organization delivers to the community and environment.
Among his many interests, Mukul enjoys taking photographs of people, capturing the various emotions and stories behind a smile. When he can find the time, he loves to ride his motorcycle and explore the beautiful countryside Mother Nature has blessed us with.
As a board member, Mukul will look to diversify the organization's operations, engaging youth volunteers to deliver eco-friendly initiatives in STEM and health care for the community. He will diligently adhere to the standards of conduct expected by the organization while upholding his responsibilities, including the duty of care in making decisions, the duty of loyalty to always have the best interests of the organization in mind, and the duty of obedience to act in faithfulness to the mission of the organization.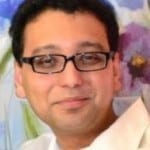 Arun Daga
Treasurer
Arun enjoys giving back to the society of whatever good possible. He believes in Karma, what you give to the Universe multiples and gives back to you. He believes if everyone in the world can give even a little love to society, society would be heaven on earth.
​