Help support Charity Crossing's mission to provide initiatives that benefit the community and Mother Nature. To date, we have helped at least 75,000 people.  Our community service footprint reach includes the State of Delaware, Maryland, New Jersey, Pennsylvania, and internationally India.
Support a Specific Initiative
On April 23rd, Charity Crossing will be hosting its' 5th annual Autism understanding and acceptance walk at Glasgow Park, Delaware, and Wilson Farm Park, Pennsylvania.   It is free to participate.  Please join us to show your support to Autistic communities.
In addition, we will be hosting Virtual/Remote Walk throughout the month of April 2022.  For every $25 raised from friends and family, you can run or walk a 5K.  Anyone can participate.   All funds raised from these walks will benefit Autistic families in the state of Delaware and Pennsylvania.
To learn more about Virtual walk, please click here.
The connect students initiative provides laptop assistance to students in need for remote learning.
The holiday drive program provides holiday gifts to families and individuals in need to help brighten their holidays.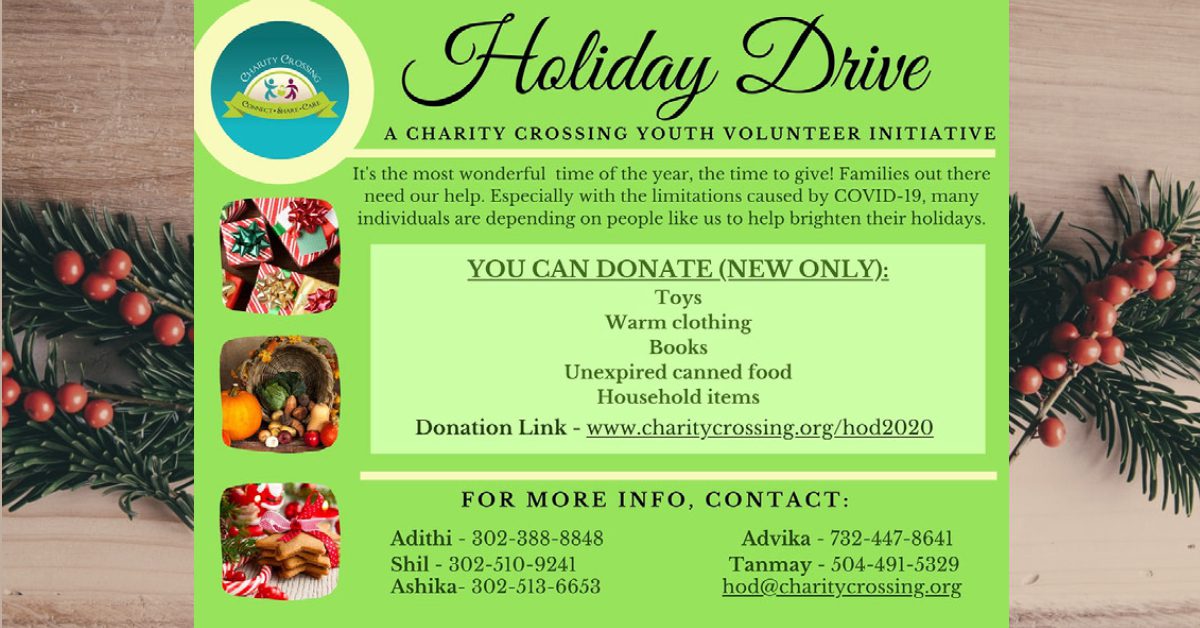 The hygiene drive program seeks to reduce health issues and infections among homeless and low-income populations by providing access to hygienic supplies.
Charity Crossing provides support to households and individuals struggling with hunger and food insecurity.
The school supplies drive program provides the necessary school supplies for disadvantaged children.
The Winter Drive program helps outfit disadvantaged Delawareans with the program clothing to stay warm this winter.